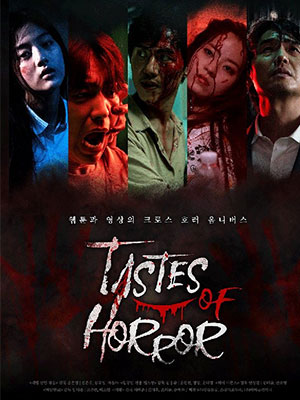 Your Rating: 0/10
Ratings: 0.0/10 from 0 users
Reviews: 0 users
Native Title: 괴담만찬
Also Known As:: Tastes of Horror , Teiseucheu Obeu Holeo , 테이스츠 오브 호러
Genre: Horror
Drama:Taste of Horror (2023)
Country:South Korea
Episodes:0
Aired:23 Oct, 2023
Duration:1 hr. 58 min.
Content Rating:
Taste of Horror is omnibus series with a total of 10 short films. Each film is directed by different directors tells separate stories . Tick Tock Tick Tock An emotional horror flick that occurs when a child abused by a mother meets a ghost.