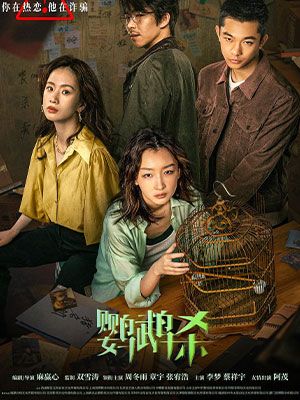 Your Rating: 0/10
Ratings: 0.0/10 from 0 users
Reviews: 0 users
Native Title: 鹦鹉杀
Also Known As:: Tainted Love
Genre: Crime , Drama , Romance , Thriller
Drama:Dancing Green (2023)
Country:China
Episodes:0
Aired:23 Oct, 2023
Duration:1 hr. 40 min.
Content Rating:
Zhou Ran goes into a small town in the province of Fujian looking for someone and, through a parrot, she accidentally meets Xu Zhao and Lin Zhi Guang. The two are involved in a fraud scheme, while Zhou Ran decides to look into their actions, local policewoman He Mei Qi is following Zhou Ran's movements.